"

Make your vision so clear

that
your fears become irrelevant."
Anonymous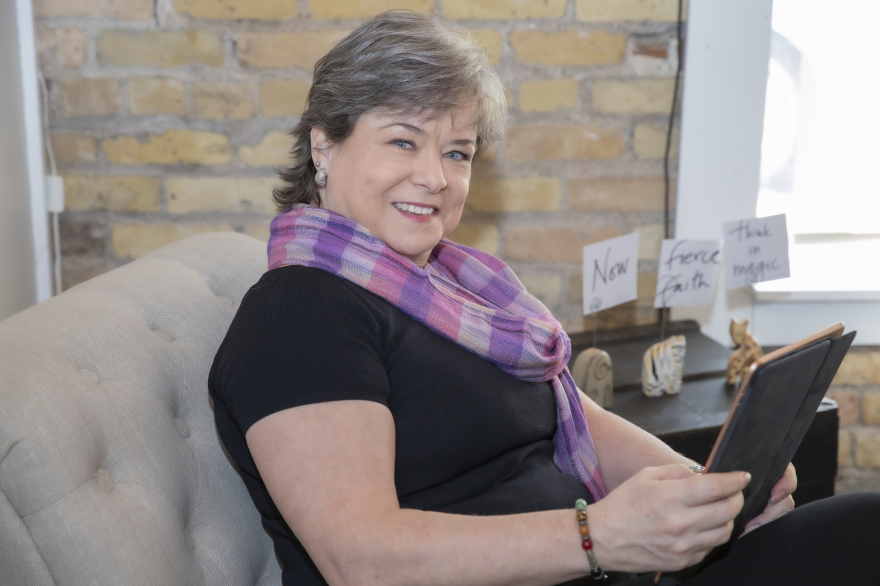 Dear Renée,
I'm currently living in a winter wonderland! I'm thrilled because that means it's going to be a white Christmas - so beautiful! When we find joy in the little things, it helps us get over the tough things.
My mom and I recently commemorated the fourth anniversary of my brother's death. As you can probably imagine, it hits my mom hard each year - parents are not supposed to bury their children, and yet she has had to do it twice. I try to get her to focus on the wonderful memories as well as on those things and people still in her life that bring her joy.
Paying attention to our mental health is critical. During the holidays it can be even more important. I recently received a fantastic reminder from Faith Rumer, an entrepreneur I'm working with to grow her business. She shared with me her list of ways to practice Self-Kindness and Self-Encouragement during the holiday season. She's given me permission to share it with you.
Just let yourself be you, even when you're tempted to "put on a mask"
Celebrate the imperfect, flawed, quirky and interesting person you are
Talk to yourself like a friend about the things you accomplished this year
Remind yourself of how you got through something challenging or difficult
Discover the magic in appreciating yourself and all your desires
Appreciate your gifts and talents by knowing they are always evolving
Be the coach of encouragement for yourself and the people around you
Come from your heart when you engage in self-talk and with others
Encourage yourself the way you would encourage a child
Be kind to yourself, be generous to yourself.

Why should you do this? Because you are AWESOME just the way you are and you deserve to acknowledge yourself - there's no one else like you. We all have purpose!
And with that, I would like to wish you......

.......the Happiest of Hanukkahs, the Merriest of Christmases and a Happy New Year! May you find joy in the little moments.
If you are feeling stuck, or don't know your purpose, let me know. I can help - that's my purpose!
Taking the LEAP with you!

Taking Stock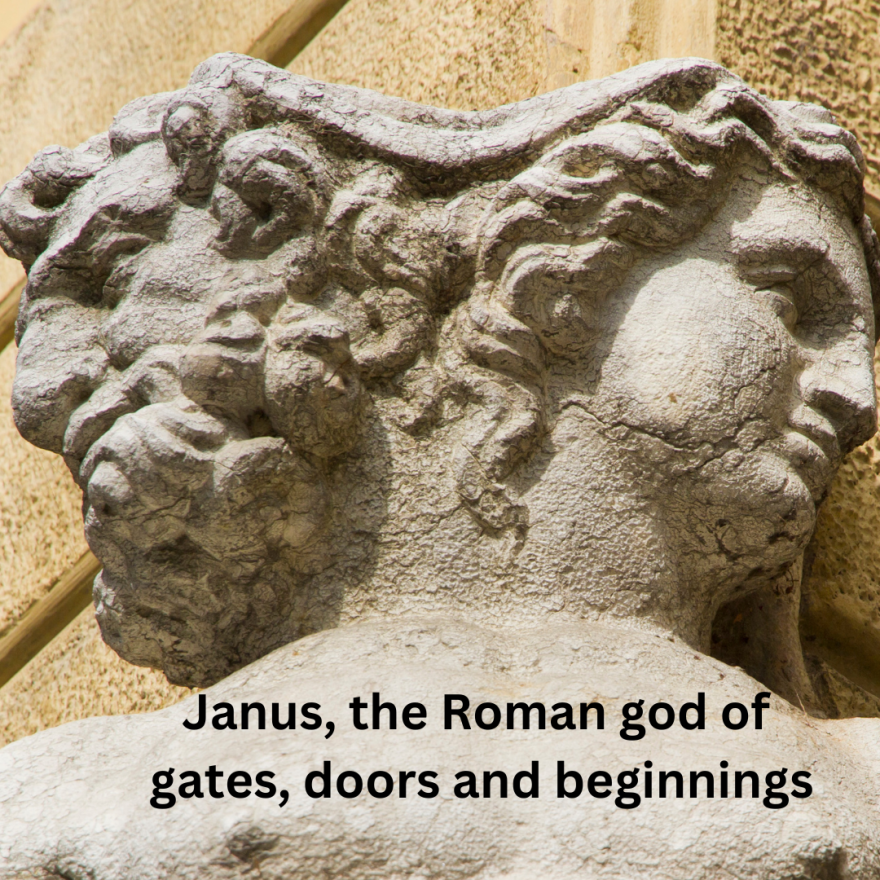 Ancient Romans named the month of January for Janus, their god of gates, doors and beginnings. Always pictured with two faces—one looking toward the future, the other back at the past—Janus is a fitting symbol for the turning of a new year.
As we step through the doorway at the end of this year many will want to slam it shut! Will a window open as a result? That's up to you!
Going from one year to the next, it's natural to do as Janus does: look back and ahead.
I suggest that instead of just reflecting on the past year or making New Year's resolutions, consider using the last weeks of the year to also take stock of your life.
Who are you?
What do you believe?
What do you really need?
When we discover who we really are, we stop living on auto-pilot and start to live with intention, focus and purpose. Knowing our "Why" and then taking actions to fulfill it provides us enormous opportunities to invite joy and happiness into our lives. Our choices become clearer. We begin to make active choices in our life, instead of making excuses or passively living with the status quo.
Exercise
The exercise below will help you with the process of taking stock.
Click here for a downloadable worksheet.
It will only work if you dig deep and are honest with yourself. So, tell yourself the truth. Now is the time to start being honest about who you really are. Encouraging those unlived parts of ourselves to emerge can provide an exhilarating sense of discovery and optimism for the New Year and beyond.
Get started...
Have a journal or some way to record your thoughts (writing by hand keeps you in touch with your breath and your heart. If you are like me where you have been trained to think rationally, logically and avoid emotion, this exercise can be challenging. Take your time to get in touch with your heart – this is where the transformation takes place. A glass of wine might help too. Then revisit this exercise every couple of days to see if you discover anything else. I've also given you some examples of my experiences at the beginning of my transformation to help you get the juices flowing.
What is aching to be expressed? (I thought of it as something was aching to get out but I didn't know what it was at first)
What needs healing (I needed to forgive myself for the breakup of my marriage.)
What unique gifts, talents and skills do you bring to the world? How are you using them, or not? (I wasn't feeling fulfilled as I knew I had so much more to give – again I didn't know what it was at first – that came much later.)
Who do you need to forgive? How about yourself? (For me it was important to understand the situation from the other person's perspective – it was much easier to forgive when I could empathize with them.)
What beliefs are holding you back or getting in your way? (Money and success definitions were a big block for me!)
What can you let go of in your life? (I had attachments to what I thought should happen rather than allowing things to flow – I wanted to control everything and as a result, I became happier when I allowed life to evolve – it took me to a place I would have never thought I'd be – but I'm so happy I gave up that control!)
What makes you happy? (Being self-employed, helping to empower women entrepreneurs, having personal freedoms and experiencing continuous life long learning!)
Please don't forget to consider the vital information the other "parts" of yourself are giving you. When you use only your head, your experience of yourself and the world is more limited. For instance:

Listen to your body. What is it telling you? When someone yells at you, does your stomach tie up in knots? Do your shoulders stiffen when you've been too focused on fulfilling others' needs and ignoring your own? Notice the messages your body is giving you. It usually knows something is wrong before your brain figures it out.
Check in with your heart. The heart is the home of what is most alive in us. What does your heart have to say about your job or your business? About how you spend your days? Does it need more play time? What, according to your heart, really matters? Can you have bigger impact by thinking through your heart?
Listen to your intuition, your "gut". Your intuition speaks volumes, but often gets ignored. What is this voice saying now? Neuroscientists have proven our intuition sends us authentic messages - we need to listen to it.
Don't forget to notice what you already have that is working. Acknowledge and give thanks for the gifts and the beauty and the miracles that are in your life right now. Write them down. Add to the list every day. Please don't overlook this - if you do this consistently - you will be amazed at how much better you feel about your life. Your mental health will improve and you will also help others improve theirs. the Ripple Effect works. Start the ripple today!
---
RESOURCE
Be Still

A short video to help you still your thoughts and open yourself to new possibilities! Click here to download
---
Let's connect...
Join me in a one-hour complimentary strategy session to help determine how you can move forward in getting unstuck, and gain momentum to move in the right direction for you. During our session, we will go over one or two exercises and determine the one next step you can take on your own after the call to keep the momentum going. Click here to schedule your session
SOCIAL MEDIA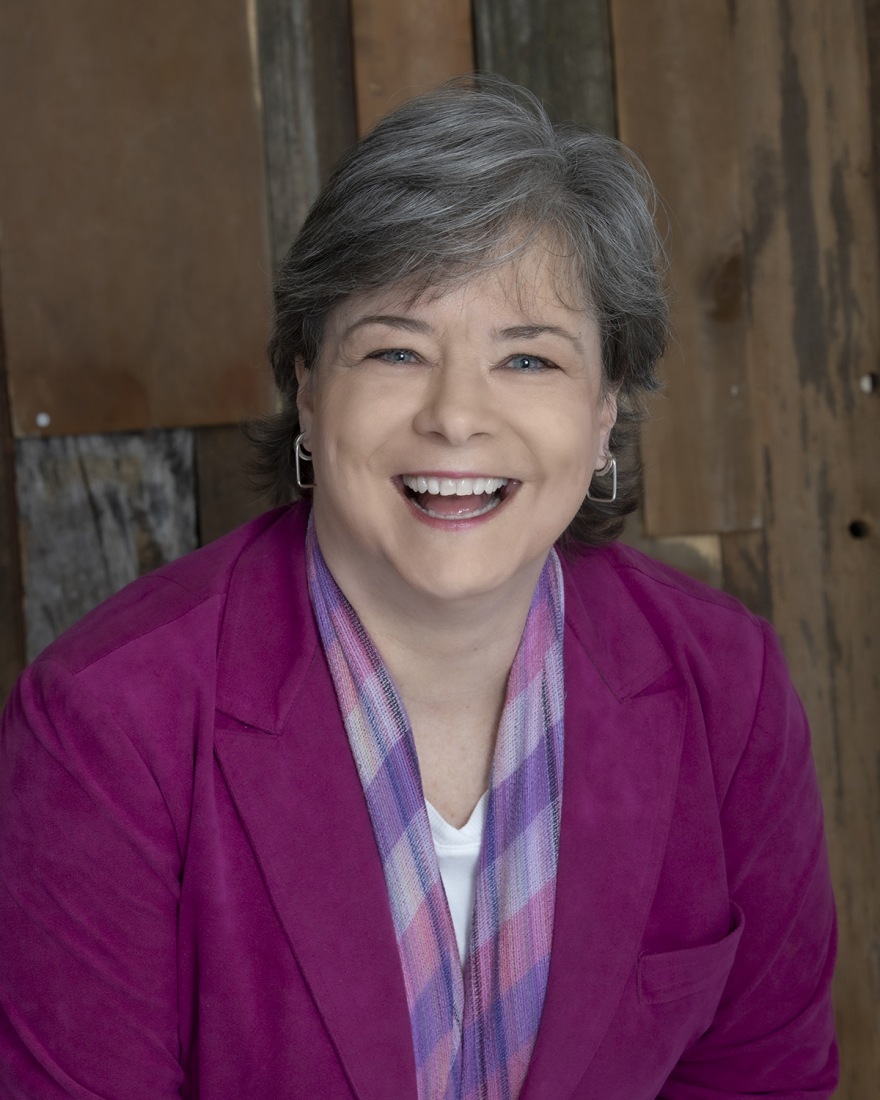 Renée Blasky is the Founder and CEO of The LEAP Network Ltd.
Renée discovered her business and mindset coaching super powers when she was approached by a woman looking for assistance in developing a business opportunity. She hasn't looked back since. Coaching women fits with her passion to empower women so they live a fulfilled life and make choices from a foundation of personal power, financial freedom and a deep sense of accomplishment.
Through her own experiences, as well as coaching women entrepreneurs and women in finance, Renée understands women often undermine their confidence and self-esteem. Consequently, they jeopardize their success paths, and mental fitness. As mindset accounts for an estimated 80% of success and happiness, Renée helps her clients to understand the lies they are telling themselves, how they are sabotaging their performance, wellness and relationships and helps them to establish a new journey to thrive utilizing their superpowers.
Renée helps her clients find clarity, regain their passion, set stick-worthy goals, stay focused, create the right mindset, and be accountable. She also gently pushes her clients outside of their comfort zones and helps them face their fears so they can achieve their dreams. Renée works with her clients through various online courses, webinars, one-on-one coaching, and group coaching programs.
Renée, who trained as a life coach with Tony Robbins and Cloé Madanes, is also a certified trainer for Marci Shimoff's Happy for No Reason and Susan Jeffer's Feel the Fear and Do It Anyway courses based on their respective books of the same name. She is also trained in the Positive Intelligence® program to increase her client's mental fitness.
Renée is aptly qualified to coach women entrepreneurs and women in investments having founded two of her own businesses; investment management consulting services and business coaching. She is passionate about equality, diversity and inclusion and loves multi-cultural environments, having lived abroad for 35 years with assignments in 13 countries. She obtained her Chartered Financial Analyst (CFA) Charter in 1990, and has over 30 years of experience in the investment/finance industry. She is listed in Marquis Who's Who in the World and Who's Who in Finance. She has also received various awards and recognition in the investment industry through her work with the CFA Institute and the development of capital markets in East Africa.
Learn more about Renée and The LEAP Network by visiting her website here: www.reneeblasky.com
You can also send an email directly to Renée at renee@reneeblasky.com