"Good enough is good enough.
Perfect will make you a big fat mess every time."
-Rebecca Wells
Hello!
Working as a business acceleration and mindset coach, I often see entrepreneurs trying to be perfect. There can be many reasons for wanting perfection. We often kid ourselves that it's because we have high standards! Typically, it's because we are afraid: afraid of showing up, afraid of failing, afraid of being ridiculed by others, or it could even be we are afraid of being successful. So we "hide" behind perfectionism to avoid our emotions.
In my world, taking a simple and small imperfect action toward your goal is WAY BETTER than being perfect. Why? Because multiple small steps result in massive action and before you know it, you have a successful business! And by taking small steps, you can course correct as you go. Just like a big ship or even a car, you have to be moving to change direction.
So don't be afraid of getting out of your comfort zone or even failing - let the perfectionism go, learn the lessons, and have fun, knowing you can always do it better the next time. I've also found that those who tend to ridicule are those who are not doing it at all! They are sitting on the sidelines with nothing better to do!
Take the quiz below to determine if perfectionism is getting in your way of reaching your business goals!
Taking the LEAP with you!

ARE YOU A PERFECTIONIST?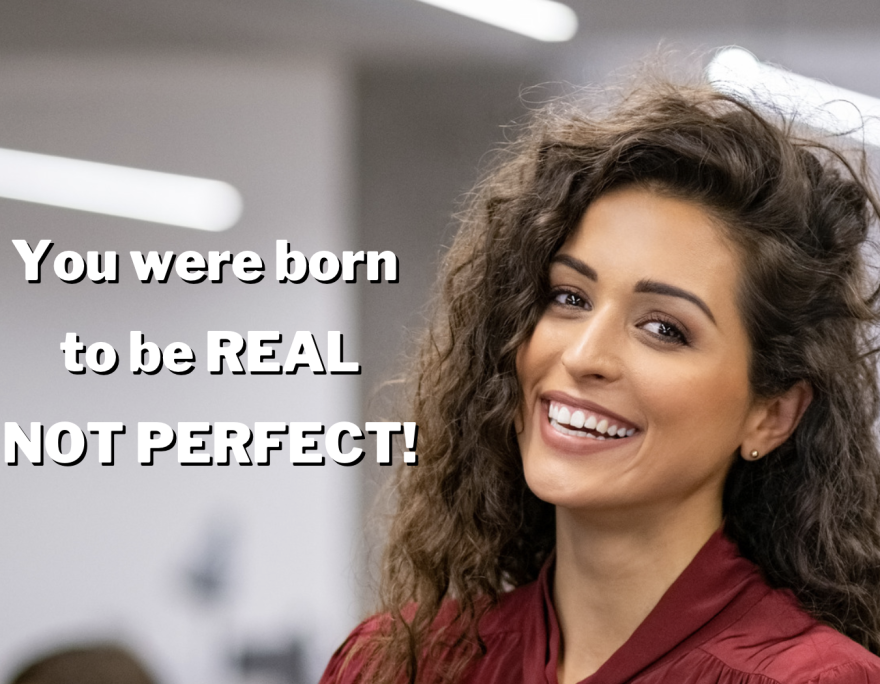 Almost everyone pursues near perfection — doing the best job you can, setting goals, working hard to reach them, and maintaining high standards. But perfectionism isn't about any of this.
Perfectionism is a long, maddening drive down a never-ending road for flawlessness; it provides no rest stops for mistakes, personal limitations, or the changing of minds. It can stop you from taking the necessary steps to reach your goals.
Even worse, perfectionism can cause feelings of anxiety, fear, and self-doubt; it can cripple self-esteem, stifle creativity, and put a stumbling block in the way of intimate friendships and business relationships. Ultimately, it can create or aggravate illnesses such as eating disorders, manic-depressive mood disorder, obsessive-compulsive disorder and substance abuse.
Everybody to some extent has some "built-in" perfectionism, especially in our achievement-oriented, competitive culture.
QUESTIONNAIRE
Complete this questionnaire to discover how much of a perfectionist you are. The more you check, the more of a perfectionist you may be. Be honest with yourself.
I never do anything halfway; it's all or nothing for me. Every time.
People who do things halfway make me angry or disgust me.
I believe there's a certain way to do things and they should always be done that way.
I get angry or defensive when I make mistakes. I hate to make them.
I often procrastinate on starting projects. I seldom meet deadlines. Or if I do, I kill myself meeting them.
I feel humiliated when things aren't perfect.
I don't like to admit not knowing how to do something or to being a beginner. If I can't do something well, I won't do it.
People say I expect too much of myself - or of them.
In my family, you could never completely measure up to expectations.
I'm hard on myself when I lose, even if it's only a friendly game or contest.
I often withdraw from others and from group activities.
Do you often point out mistakes of others thinking you are helping them to be better?
Is perfectionism stopping you from meeting your full potential? Are you ready to make a change?
If you answered "YES"... Keep reading below!
---
UNLOCK YOUR UNIQUE GENIUS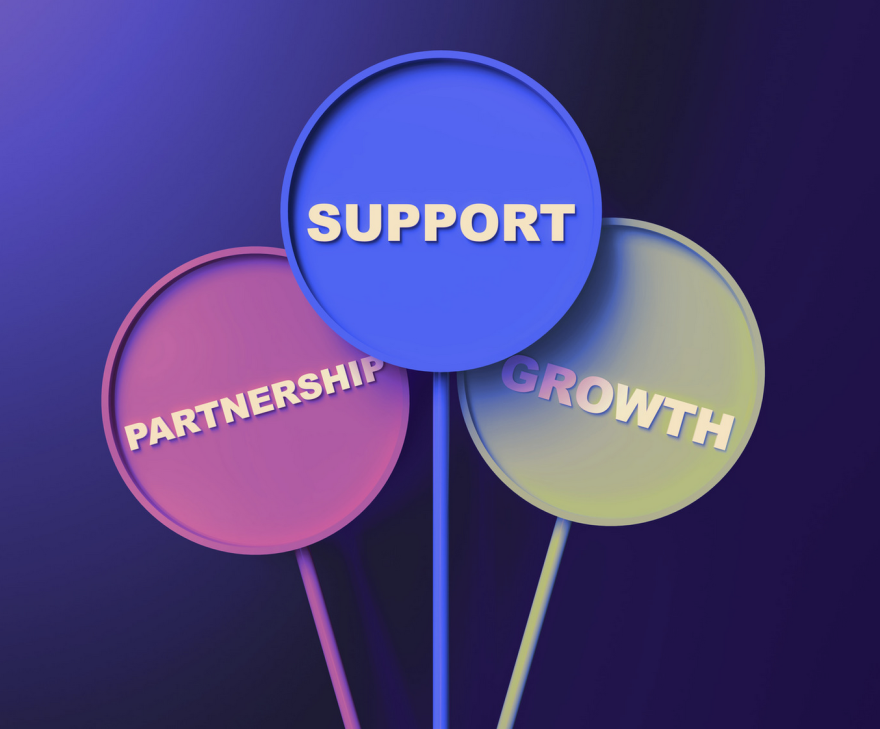 One of the best ways to unlock your unique genius is to team up with others to make something great. You see, many of us are held back by our perceived limitations. There are many things we don't do well, and in our endeavors to overcome those weaknesses, we often fail to acknowledge, much less play to our strengths.
When we team up with others, especially people already operating within their genius zone, our areas of limitation can be handled by someone else. Pretty soon, we start to learn where we excel and fall short.
Albert Einstein was a dreamer who struggled in school and couldn't tie his own shoes. His wife was very practical and grounded. Together they made the Einstein family name world-famous.
Teaming up is also a much more enjoyable way to accomplish your goals and discover your abilities. Sure, it has its drawbacks like anything else, but it's a supremely powerful way to accomplish a great deal and learn a lot about yourself in the process. It's also so much more interesting than going it alone…
In fact, every "solo" name you've ever known has had a team behind it. Steve Jobs, Oprah Winfrey, Elon Musk, Jack Ma, Richard Branson, and even J.K. Rowling…all of these individuals rose to global recognition through the efforts of countless teammates and supporters. Without engineers, producers, marketing execs, editors and innumerable others, these people would just be dreamers with big ideas and some sort of menial day job.
Some say talent is not something you're born with, but rather something you discover and develop as you encounter new situations. Teaming up with other people is one of the fastest and most powerful ways to bring new challenges and stimuli into your life. These challenges and demands from the outside call upon your abilities in ways that you can't foresee.
If you're feeling stuck, stagnant, and frustrated with your untapped potential, maybe it's time to sign on for a massive endeavor that calls for collaboration. Your strengths will not only reveal themselves, they'll take you all the way across the threshold of greatness. It's exhilarating to team up with others, get your brain juices going to create a new adventure.
As a business coach, I'm never more happy than when I'm working on a new project with a client! And the best thing about working with a coach – you have a partner but you don't have to share the profits!
Take the LEAP! Schedule a discovery call! Click here to schedule.
---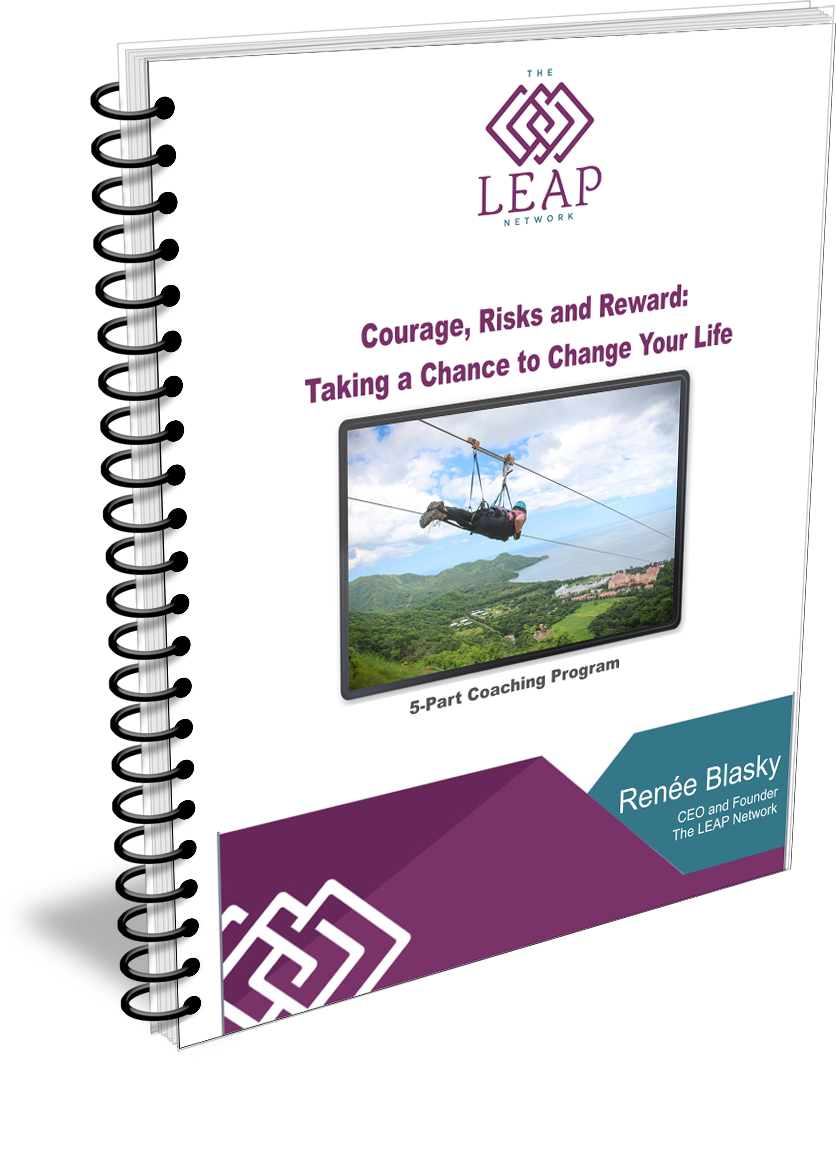 FREE GIFT
If you know it's time for a change in a specific area of your life, but you aren't sure how to make it happen, this is for you - Courage, Risks and Reward: Taking a Chance to Change Your Life - a 5-part Coaching Program compliments of The LEAP Network!
Click here to download the program.
---
Let's connect...
Join me in a one-hour complimentary strategy session to help determine how you can move forward in getting unstuck, and gain momentum to move in the right direction for you. During our session, we will go over one or two exercises and determine the one next step you can take on your own after the call to keep the momentum going. Click here to schedule your session
SOCIAL MEDIA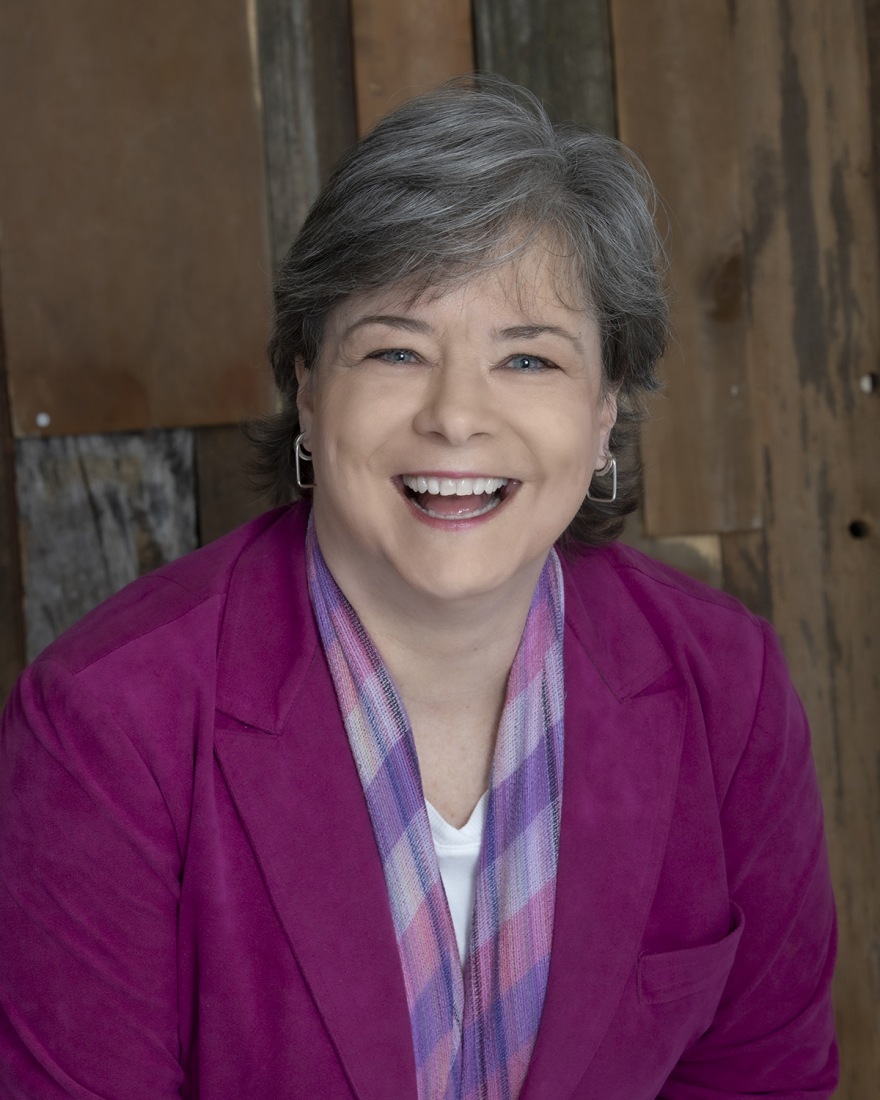 Renée Blasky is the Founder and CEO of The LEAP Network Ltd.
Renée discovered her business and mindset coaching super powers when she was approached by a woman looking for assistance in developing a business opportunity. She hasn't looked back since. Coaching women fits with her passion to empower women so they live a fulfilled life and make choices from a foundation of personal power, financial freedom and a deep sense of accomplishment.
Through her own experiences, as well as coaching women entrepreneurs and women in finance, Renée understands women often undermine their confidence and self-esteem. Consequently, they jeopardize their success paths, and mental fitness. As mindset accounts for an estimated 80% of success and happiness, Renée helps her clients to understand the lies they are telling themselves, how they are sabotaging their performance, wellness and relationships and helps them to establish a new journey to thrive utilizing their superpowers.
Renée helps her clients find clarity, regain their passion, set stick-worthy goals, stay focused, create the right mindset, and be accountable. She also gently pushes her clients outside of their comfort zones and helps them face their fears so they can achieve their dreams. Renée works with her clients through various online courses, webinars, one-on-one coaching, and group coaching programs.
Renée, who trained as a life coach with Tony Robbins and Cloé Madanes, is also a certified trainer for Marci Shimoff's Happy for No Reason and Susan Jeffer's Feel the Fear and Do It Anyway courses based on their respective books of the same name. She is also trained in the Positive Intelligence® program to increase her client's mental fitness.
Renée is aptly qualified to coach women entrepreneurs and women in investments having founded two of her own businesses; investment management consulting services and business coaching. She loves multi-cultural environments, having lived abroad for 35 years with assignments in 13 countries. She obtained her Chartered Financial Analyst (CFA) Charter in 1990, and has over 30 years of experience in the investment/finance industry. She is listed in Marquis Who's Who in America, Who's Who in the World and Who's Who in Finance. She has also received various awards and recognition in the investment industry through her work with the CFA Institute and the development of capital markets in East Africa.
Learn more about Renée and The LEAP Network by visiting her website here: www.reneeblasky.com
You can also send an email directly to Renée at renee@reneeblasky.com