"To fall in love with yourself is the first secret to happiness." -Robert Morley

23rd February 2023
Hello!
We are all born with a "Judge" residing within us. We judge ourselves, we judge others, we judge the circumstance, or judge our environment.
We think we are broken when we are not. It's this Judge that contributes to 80% of our thoughts being negative. While we can argue that these negative thoughts help to keep us "safe", by looking at the risks first before we leap into something new, these thoughts are also what stop us from living a fulfilled and happy life.
If we are not careful, our negative thoughts and judgments can keep us thinking small and living well below our potential.
The other day, I hosted a webinar on the Power of Curiosity to a group of clients. Personally, I use curiosity as my main tool to think bigger! It helps me to step out of my comfort zone and not dread the mistakes I know I will surely make, because I can ponder what lessons I will learn to be better next time. I also allow myself compassion and grace. I know I am getting better and wiser as time passes.
Can you also embrace curiosity, compassion and grace to love yourself more?
Taking the LEAP with you!


Mary thinks she'd be happy if she could just change her weight, her looks and her job. Shawna believes she's an okay person except for certain personality traits, such as anxiety, impatience and her quick temper. Yolanda's shelves are bulging with self-improvement books; she's read them all but she still hates herself.
Who among us doesn't believe that with a little tweaking, we could be just right—self-realized, self-actualized, and self-helped to just short of perfection?
But, the problem for many is that all the books, self-improvement tips and positive affirmations don't seem to make us any happier. Worst of all, the minute we "fix" one ugly piece of ourselves, another nasty monster rears it head and starts screaming for attention. The Judge is alive and well, feeding us all these negative thoughts.
When does self-help become self-hell?
Here's were curiosity, compassion and grace can help. Ask yourself the question,
"What would happen if we simply started by realizing how wonderful we already are?"
As the pioneering psychologist Carl Rogers once wrote, "The curious paradox is that when I accept myself just as I am, then I can change."
"Believing that something is wrong with us is a deep and tenacious suffering," writes Tara Brach, in her book, Radical Acceptance. "The more we anxiously tell ourselves stories about how we might fail or what is wrong with us or with others, the more we deepen the grooves—the neural pathways—that generate feelings of deficiency."
She lists common ways people try to manage this pain of inadequacy:
Anxiously embarking on one self-improvement project after another.
Holding back and playing it safe rather than risking failure.
Withdrawing from our experience of the present moment.
Keeping busy.
Becoming our own worst critics.
Focusing on other people's faults.
"Convinced that we are not good enough, we can never relax," Brach writes. "We stay on guard, monitoring ourselves for shortcomings. When we inevitably find them, we feel even more insecure and undeserving. We have to try even harder."
Accepting ourselves does not mean self-indulgence or being passive. Rather it means turning off the shameful, negative, self-loathing tapes within ourselves and just relaxing.
The blaring voices of our culture certainly don't help, with promises that buying something, owning something, achieving something will make us better people, that success is measured by looks, wealth or possessions. A healthier life finds deeper meaning and greater satisfaction in self-love, compassion, intuition, taking responsibility and forgiveness (particularly of ourselves).
Sometimes it is our so-called faults that can actually lead us to a healthier life. Pioneering psychologist Carl Jung called it our "shadow side," that part in all of us we are ashamed of and that we often reject. Understanding and accepting that shadow side can lead to enormous freedom and self-acceptance.
Science and Research
Science and research has revealed much about what we can and cannot change about ourselves, according to Martin Seligman, Ph.D., author and Director of Clinical Training in Psychology at the University of Pennsylvania. "Some of what does change is under your control, and some is not," he writes in his book, What You Can Change and What You Can't: The Complete Guide to Self-Improvement.
Seligman lists some characteristics that are easier to change, such as everyday anxiety, specific phobias, panic, anger and certain beliefs about life. He advises people to discard the notion of changing that which hurts the most (for example, your extra weight) and instead concentrating on those parts of yourself that will respond most successfully to your efforts to change them (for example, your shyness or impatience with your spouse).
In the end, all the energy we put out to change ourselves may just take us back to where we started—to ourselves.
And if we can truly accept ourselves as we are, that's the best place to be.

Five Ways to Love Yourself
1. Stop criticizing yourself.
When you criticize yourself, your changes are negative. When you approve of yourself, your changes are positive.
2. Be gentle with yourself.
Praise yourself and support yourself.

Give complements to yourself as if you were your best friend.
3. Love your negatives.
Acknowledge that they fulfilled a need and now you don't need them anymore.

Thank them for giving you the opportunity to grow and learn.
4. Take care of yourself.
Look after your body, nurture it as if you would a baby.

Take care of your mind and spirit - they are also important to nurture.
5. Do it now!
Don't wait until you get well, or get sick, or lose the weight or get the new job or the new relationship. Begin now. And do the best you can.
—excerpts from Heal Your Life by Louise Hay (and I've added some of my own)
---
RESOURCE
Here's a great video from Self-Compassion expert, Dr. Kristin Neff.
Click here to watch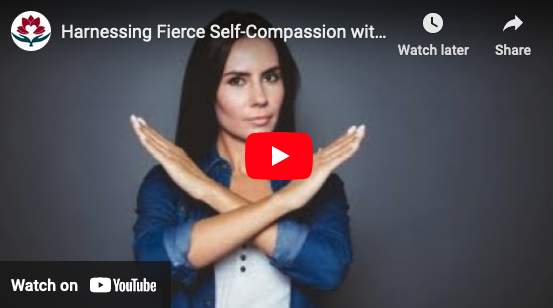 ---
Let's connect...
Join me in a one-hour complimentary strategy session to help determine how you can move forward in getting unstuck, and gain momentum to move in the right direction for you. During our session, we will go over one or two exercises and determine the one next step you can take on your own after the call to keep the momentum going. Click here to schedule your session
SOCIAL MEDIA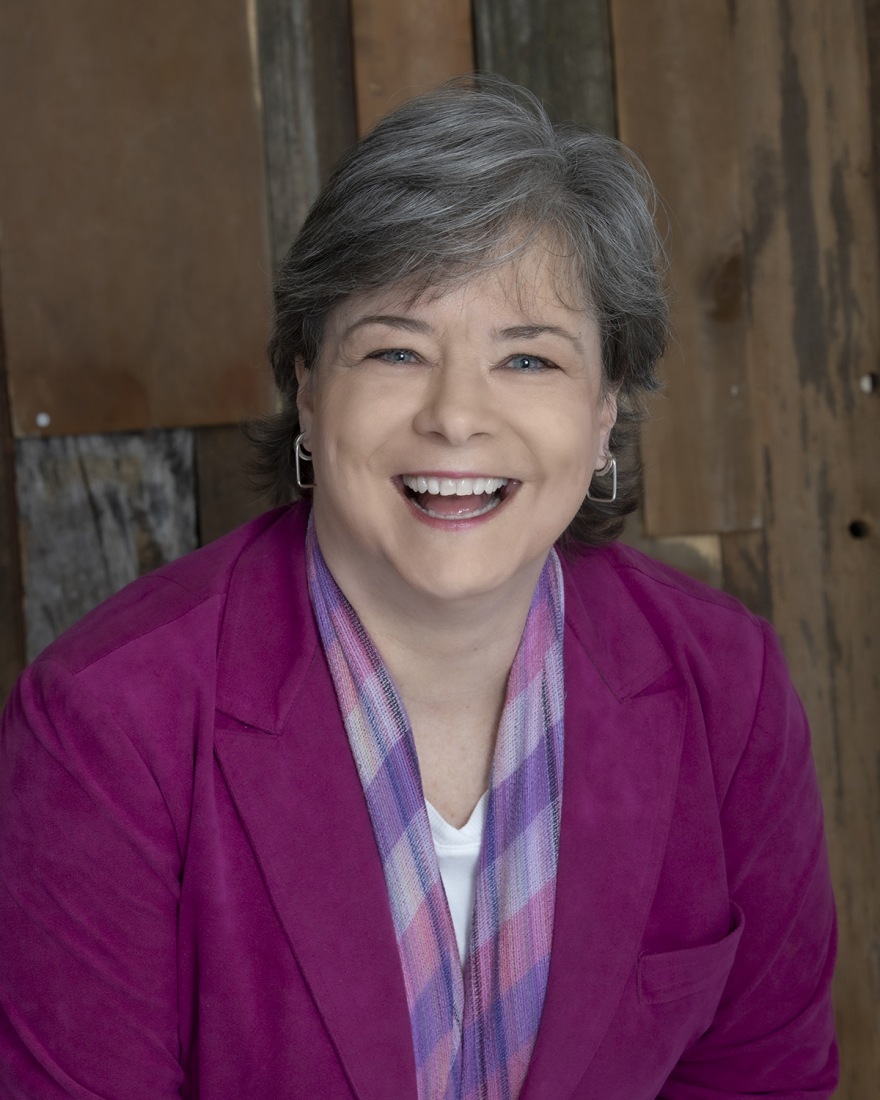 Renée Blasky is the Founder and CEO of The LEAP Network Ltd.
Renée discovered her business and mindset coaching super powers when she was approached by a woman looking for assistance in developing a business opportunity. She hasn't looked back since. Coaching women fits with her passion to empower women so they live a fulfilled life and make choices from a foundation of personal power, financial freedom and a deep sense of accomplishment.
Through her own experiences, as well as coaching women entrepreneurs and women in finance, Renée understands women often undermine their confidence and self-esteem. Consequently, they jeopardize their success paths, and mental fitness. As mindset accounts for an estimated 80% of success and happiness, Renée helps her clients to understand the lies they are telling themselves, how they are sabotaging their performance, wellness and relationships and helps them to establish a new journey to thrive utilizing their superpowers.
Renée helps her clients find clarity, regain their passion, set stick-worthy goals, stay focused, create the right mindset, and be accountable. She also gently pushes her clients outside of their comfort zones and helps them face their fears so they can achieve their dreams. Renée works with her clients through various online courses, webinars, one-on-one coaching, and group coaching programs.
Renée, who trained as a life coach with Tony Robbins and Cloé Madanes, is also a certified trainer for Marci Shimoff's Happy for No Reason and Susan Jeffer's Feel the Fear and Do It Anyway courses based on their respective books of the same name. She is also trained in the Positive Intelligence® program to increase her client's mental fitness.
Renée is aptly qualified to coach women entrepreneurs and women in investments having founded two of her own businesses; investment management consulting services and business coaching. She loves multi-cultural environments, having lived abroad for 35 years with assignments in 13 countries. She obtained her Chartered Financial Analyst (CFA) Charter in 1990, and has over 30 years of experience in the investment/finance industry. She is listed in Marquis Who's Who in America, Who's Who in the World and Who's Who in Finance. She has also received various awards and recognition in the investment industry through her work with the CFA Institute and the development of capital markets in East Africa.
Learn more about Renée and The LEAP Network by visiting her website here: www.reneeblasky.com
You can also send an email directly to Renée at renee@reneeblasky.com