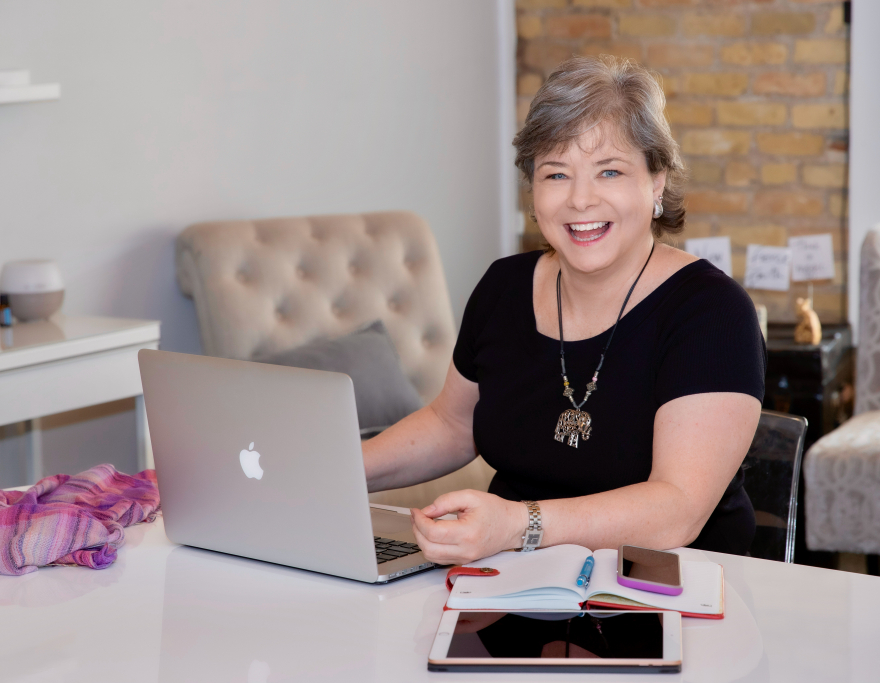 "We all have dreams...
But in order to make dreams come into reality, it takes an awful lot of determination, dedication, self-discipline, and effort." -Jesse Owens

29th September 2022
Hello!
As we near the end of the year, I want to explore with you the topic of self-discipline...
Self-discipline and self-respect are an essential part of a happy and successful life. Unfortunately, many fail to increase their self-discipline as life continues. Instead, they sit back and WISH they had self-discipline, as if it were a gift they might receive on their birthday!
With self-discipline, you can improve any area of your life and the benefits should not be ignored. Don't think of it as just something you need for work or to get yourself to exercise. Self-discipline helps you regulate your emotions and communicate effectively with your loved ones. Self-discipline can also help you avoid regret and stress.
Remember it takes self-discipline to wake up, and to do those things you don't really want to do but need to in order to reach your goals. Self-discipline keeps you in the learning mode, and keeps you younger by keeping your cognitive abilities sharp as you age.
The tips below will help you build your self-discipline, so you can use it in your daily life to improve the likelihood that you will meet you goals.
Taking the LEAP with you!

---
7 Techniques
for Building Unshakable Self-Discipline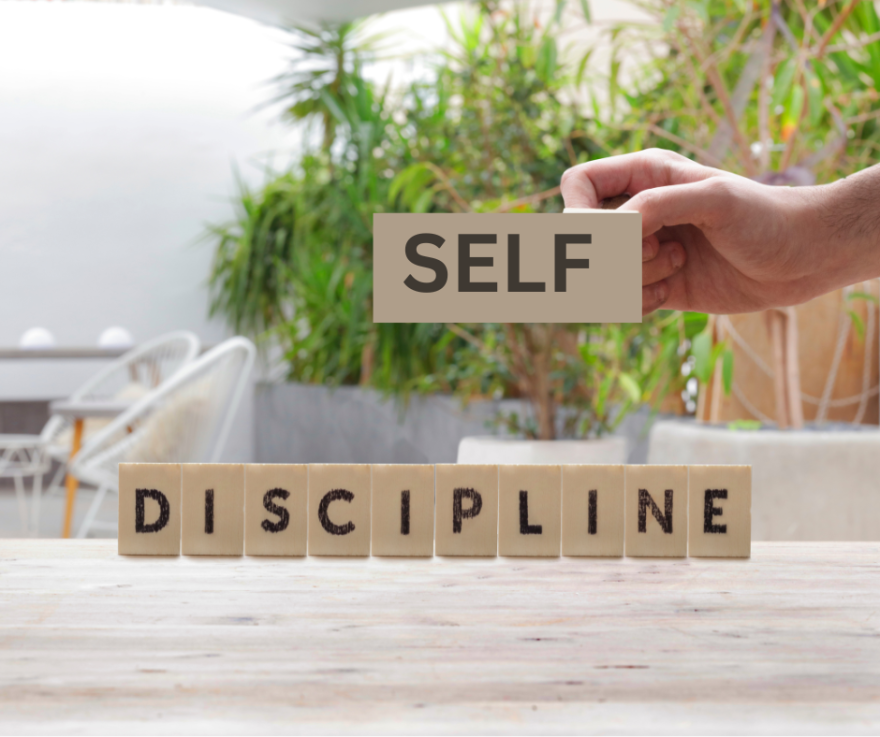 How is your practice habit? Are you great at practicing the piano, martial arts, or doing the right amount of studying? If you want to become good at something, you need to be strong at practicing the art of building unshakable self-discipline. If you are unsure of how to begin, take these 7 techniques and master them.
1. Do not beat yourself up when self-discipline disappears

It happens to all of us. We all make mistakes, and we all fall out of our routines. What we do in response, is the thing that can make or break us. We need to accept we are human and not perfect. It's okay - just acknowledge the letdown and get right back into action to succeed.
2. Continue learning how best to build a self-discipline practice

We do better when we strengthen our practices and constantly develop new self-discipline habits. If we fail to do this, our brain will eventually start telling us we are comfortable and there is no need to grow. We should increase our growth mindset for as long as we live.
3. Getting help from our friends. Getting help from technology is a great idea too.
Find an accountability buddy to help you stay the course. Do not get dependent on tech, but use it as required. Explore the many apps and then keep them on your phone to assist you in developing your self-discipline habits. To start exploring apps, look at "Freedom." This app is one of many, and you can see if it suits your particular needs.
4. Getting out of our comfort zones.
Look for ways to get comfortable with being uncomfortable. It helps with our self-discipline. Ask yourself what you currently avoid? Do you have successful friends who run at 6 am, no matter the weather, or like to take cold showers? How about those people you know who can walk into any room and strike up a conversation with a stranger? Make a list of what you avoid and what your successful friends do at this point in their lives. Start doing those things that make you uncomfortable but yet you know you should be doing them to reach your goals. Start right now!
5. Becoming a self-discipline master means we are changing our identity
This engages our brains and tells it we are no longer the person who procrastinates; instead, we are an assertive go-getter. It takes a great deal of self-discipline to stop eating sugar. With the idea of shifting how you talk to yourself and others, it will make that non-sugar habit kick in faster. For example, if you are out and someone offers you a sugar loaded drink or dessert, you would reply, "I don't eat sugar," instead of "I'm trying to avoid sugar." You now identify as a healthy eater.
6. It's hard - sometimes we will ask ourselves why we are even doing this.
We need to reinforce in our minds the reasons why we want to be disciplined. To help, write out a mantra to affirm your commitment to self-discipline and why you are doing it. Put that statement everywhere you can in your house. Many people find making the statement a wallpaper for their computer helps. We use our computers frequently, and your statement will be front and center each time you sit down to use it.
7. Self-discipline takes work, but the reward is well worth it.
Look at simple self-discipline ideas until you master them and then build on them. If you find it is complicated, then it means you need to take smaller bites. Here are a couple of examples: If you put heavy cream in your coffee every morning but are want to cut down on fats in your diet, cut the amount in half. Once this is mastered, eliminate it completely. Some people struggle to brush their teeth after every meal. If this is a self-discipline habit you would like to develop, get someone to remind you to do it every time or set a reminder on your phone.
Taking smaller steps will grow your self-discipline muscles, then you can take on more significant challenges as you improve.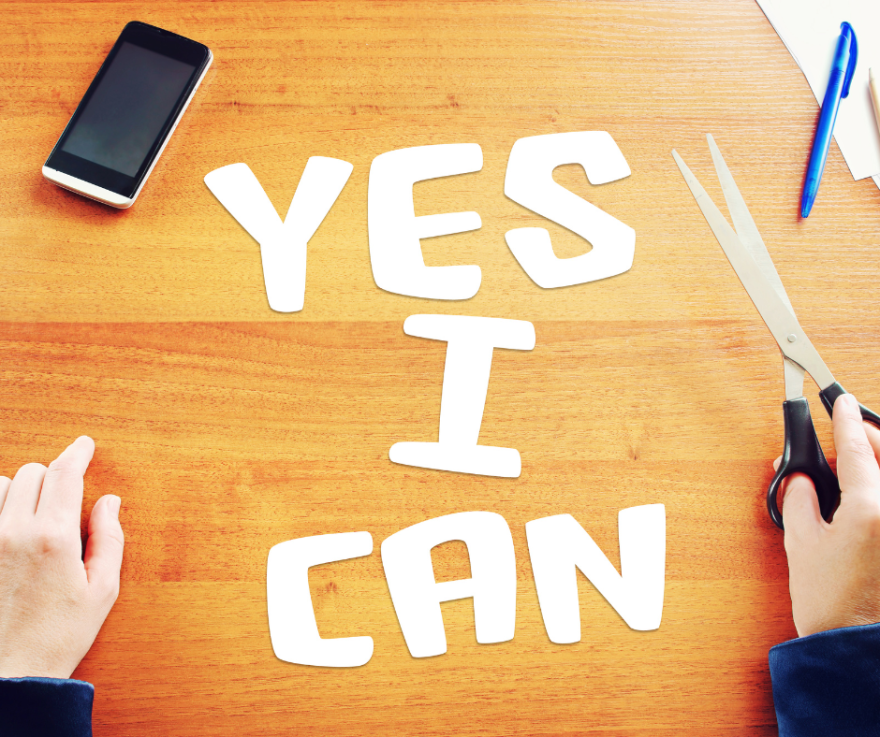 Challenge!
Pick 1 (or 2) of the above techniques and try it for a week! To do so, follow these steps:

1. Write down the technique you have decided to try.
2. Describe exactly how you intend to implement it over the next week.
3. Identify obstacles likely to get in your way and how you will overcome them.
4. SHARE YOUR INTENTION with an ACCOUNTABILITY BUDDY!
5. Now, close your eyes and imagine an "I am" statement that positively expresses who you are and not what you are doing or avoiding.
6. If you would like to go over this with me or learn more, schedule a call here.

Awesome Resource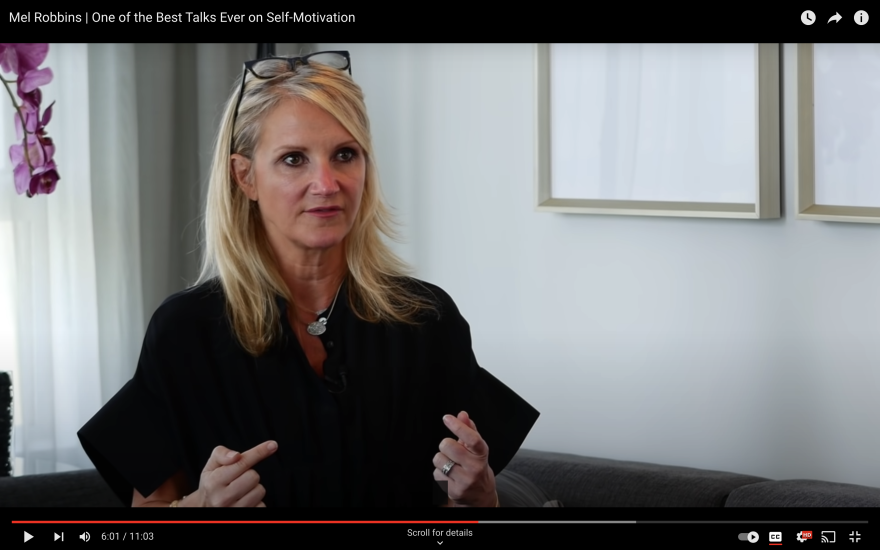 Mel Robbins - The 5 Second Rule

One of the best talks ever. Mel Robbins says it only takes 5 seconds to change your life. In her now famous TED talk that's been viewed millions of times, Robbins breaks down how simple and effective this simple system can be. Click here to watch
---
Free Gift

If you know it's time for a change in a specific area of your life, but you aren't sure how to make it happen, this is for you - Courage, Risks and Reward: Taking a Chance to Change Your Life - a 5-part Coaching Program compliments of The LEAP Network! Click here to download the program.
---
Let's connect...
Join me in a one-hour complimentary strategy session to help determine how you can move forward in getting unstuck, and gain momentum to move in the right direction for you. During our session, we will go over one or two exercises and determine the one next step you can take on your own after the call to keep the momentum going. Click here to schedule your session
---
SOCIAL MEDIA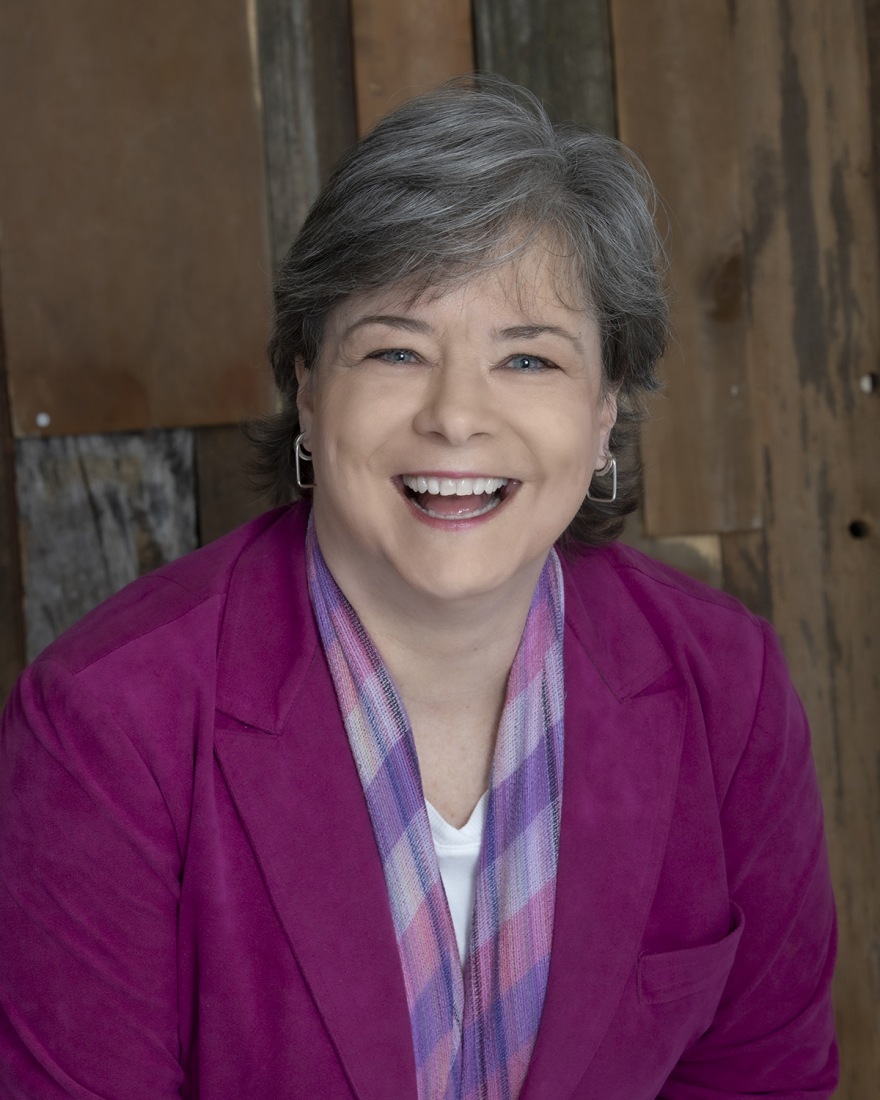 Renée Blasky is the Founder and CEO of The LEAP Network Ltd.
Renée discovered her business and mindset coaching super powers when she was approached by a woman looking for assistance in developing a business opportunity. She hasn't looked back since. Coaching women fits with her passion to empower women so they live a fulfilled life and make choices from a foundation of personal power, financial freedom and a deep sense of accomplishment.
Through her own experiences, as well as coaching women entrepreneurs and women in finance, Renée understands women often undermine their confidence and self-esteem. Consequently, they jeopardize their success paths, and mental fitness. As mindset accounts for an estimated 80% of success and happiness, Renée helps her clients to understand the lies they are telling themselves, how they are sabotaging their performance, wellness and relationships and helps them to establish a new journey to thrive utilizing their superpowers.
Renée helps her clients find clarity, regain their passion, set stick-worthy goals, stay focused, create the right mindset, and be accountable. She also gently pushes her clients outside of their comfort zones and helps them face their fears so they can achieve their dreams. Renée works with her clients through various online courses, webinars, one-on-one coaching, and group coaching programs.
Renée, who trained as a life coach with Tony Robbins and Cloé Madanes, is also a certified trainer for Marci Shimoff's Happy for No Reason and Susan Jeffer's Feel the Fear and Do It Anyway courses based on their respective books of the same name. She is also in the process of getting certified in the Positive Intelligence® program to increase her client's mental fitness.
Renée is aptly qualified to coach women entrepreneurs and women in investments having founded two of her own businesses; investment management consulting services and business coaching. She is passionate about equality, diversity and inclusion and loves multi-cultural environments, having lived abroad for 35 years with assignments in 13 countries. She obtained her Chartered Financial Analyst (CFA) Charter in 1990, and has over 30 years of experience in the investment/finance industry. She is listed in Marquis Who's Who in the World and Who's Who in Finance. She has also received various awards and recognition in the investment industry through her work with the CFA Institute and the development of capital markets in East Africa.
Learn more about Renée and The LEAP Network by visiting her website here: www.reneeblasky.com
You can also send an email directly to Renée at renee@reneeblasky.com