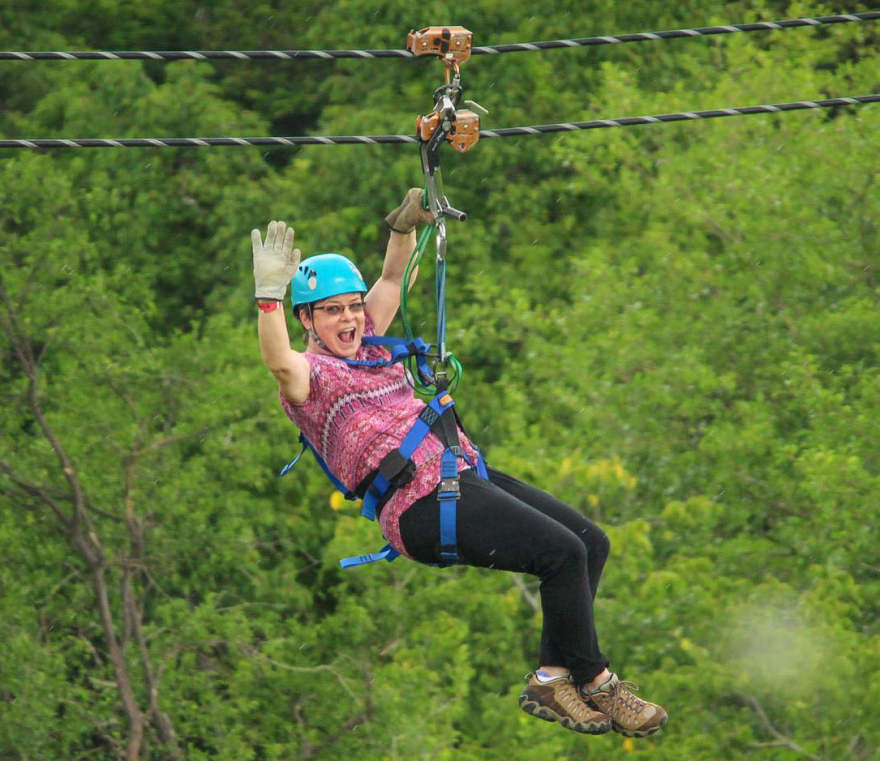 Hello! I am Renée Blasky,
Founder and CEO of The LEAP Network.
I lived as an "expat" for over 35 years, starting at the age of 14 when my family moved from Minnesota, USA to Hong Kong. When my father came home to tell us we were moving to Hong Kong, I was scared and quite frankly mad at him for accepting a job in another country. But without that move, my life would not be anywhere as fulfilling as it is now. I've travelled to over 40 countries and have lived as an expat in five countries in Asia and Africa.
Living as an expat presents wonderful opportunities to travel, learn about new cultures, speak new languages, and try all sorts of different foods! If anyone would have told me I would like fish head curry before I tried it, I would have told them they were "nuts". But believe me, it's fantastic; the cheeks are the best part!
From the age of eight, I knew I didn't want to be a "stay at home" mom. I grew up in the 60's and 70's, in the age of women's lib, so I was very career-oriented. I moved to Singapore just three years after graduating from the University of Wisconsin – Madison, following my husband who had been transferred for his job. I had already delayed the start of my career when we moved to Michigan, so by the time we moved to Singapore I was extremely ready to get my career on track. Thankfully I was able to get a job as an equity analyst, obtain the necessary work permit and start working towards earning my Chartered Financial Analyst (CFA) Charter. Having the CFA Charter meant I would likely be able to get a job any where in the world, as there were very few of us (at that time only around 14,000). I did this knowing we had planned an adventure of a lifetime.
Sailing the world
Just four months after being awarded the CFA Charter, we executed our plan to start sailing the world. Five years earlier we had purchased a 45-foot sailboat and moved on board, while still working. Over that time, we managed to repair and strengthen the boat and save up a nice "kitty" in anticipation of our planned journey. When we each handed in our resignation letters, our bosses couldn't believe it. We took 18 months crossing the Indian Ocean, stopping along the way in Malaysia, Thailand, Sri Lanka, Chagos (a part of the British Indian Ocean Territory), Mayotte and Tanzania before we landed in Kenya. As you can imagine, there was lots of adventure and even some terrifying moments – running aground, breaking the rudder on a reef, scuba diving with sharks, falling from the mast while undergoing maintenance, going into a shallow port without the right navigation charts, and facing 50-foot seas and 50 knots of wind for three days straight with no auto pilot!
I learned an enormous amount about risk during that ocean passage. The ocean is a completely unpredictable environment that teaches you how to anticipate, plan and adapt. It changed my life completely - I no longer feared risk; I embraced it. It taught me that I was mentally stronger than I thought and that courage meant you pushed through your fear to undertake the journey, not that you were fearless.
MY career

The original plan was to sail to South Africa, after staying a few months in Kenya, so I could continue my career in the investment industry. However, my husband was hired by the United Nations to work in the northeast of Kenya and then Mogadishu, Somalia. That meant I had to stay behind on the boat, once again putting my career on hold.
When I was finally able to get a job offer, almost two years later, the government denied my work permit on the basis I was married and didn't need a job. This was despite the fact that I was the only CFA Charterholder between Cairo, Egypt and Johannesburg, South Africa! Thankfully, I was able to hire a lawyer to challenge this ruling so I was eventually able to get a work permit. It was only after I started working again did I realize just how low my self-esteem had become over the four years since my job in Singapore. My brain had gone to mush too. Even my new boss informed me a year later that he had almost fired me in the first four months because of it. It took me that amount of time to get my confidence back and re-engage!
When my husband's contract in Mogadishu was over he wanted me to quit my job, so we could continue sailing. After going through the earlier negative experience of not working and trying to get a work permit, I said, "No, I'm not quitting". Combined with other difficulties, the marriage fell apart as a result. This time, I wasn't willing to put my career on the back burner. I felt I had sacrificed too much.
Shortly thereafter, the business I worked for collapsed due to the owner undertaking some unethical dealings. I was without a job again! I was subsequently able to find an angel investor, so was able to take my team to start a new financial consulting company. That was short lived though as that investor also started undertaking some questionable deals. It was at that time, I knew I would be better off starting my own company.
I became Self-Employed for the first time
So for 20 years, I offered companies business and financial strategy solutions through my own consulting company. I worked with various companies based all over Africa, including Kenya, Tanzania, Uganda, Ethiopia, Eritrea, South Africa and Rwanda. Assignments ranged from helping them raise private debt and equity from institutional investors, prepare documents for the sale of companies, advise on and implement product development, oversee a compliance and risk management program for the leading asset manager in East Africa reporting to various heads of departments in the US, UK and South Africa, provide equity analysis training courses to equity analysts and portfolio managers, and acted as the secretariat for the Fund Managers Association of Kenya working with the leading fund managers in the area to implement growth strategies in coordination with industry regulators.
During this time I was also actively involved with the CFA Institute as a volunteer to establish a testing center in East Africa, create the East African Society of Investment Professionals (the entity now known as the CFA Society East Africa), introduce the CFA Institute Research Challenge and speak about the importance of ethics in the investment industry, along with many other CFA Institute volunteer assignments. I also acted as a mentor for several women investment professionals, helping them face the challenges of working in a male dominated industry.
It was while undertaking a year long assignment as the Investment Advisor to the National Social Security Fund of Rwanda when I recognized I needed a new challenge. I didn't quite know which direction I was going to head but I did know I wanted to develop a new business to share my vast experiences and expertise with others. If I was going to have the impact I wanted, the business had to be mobile: i.e. as long as there was Internet, I could work from anywhere. So after the assignment finished I started down the journey that resulted in the birth of The LEAP Network!
In preparation for this journey, I've undergone extensive coaching training via Tony Robbins' and Cloe Madanes' Strategic Intervention Life Coach Training, as well as training to be a Positive Intelligence Coach. In addition, I am a certified trainer for Dr. Susan Jeffers' "Feel the Fear and Do It Anyway" and Marci Shimoff's "Happy For No Reason" programs based on their respective books of the same name. Over the years, I've also attended many, many other training courses involving mindset (Positive Intellligence), business acumen, marketing, communications, etc to help me be more effective in assisting my clients achieve their goals. I take the attitude that learning never ends.
I Love Helping Women Thrive!

While undergoing my new journey I discovered I love to help women thrive by helping them develop their business/career and life skills. Over the years, I have met many women who had big dreams but who also struggled to strategize, plan and implement goals. They also had trouble being productive and staying focused. These same women faced challenges finding balance in their work and home life and as a result became stressed out and burned out. They were often on the verge of giving up on their dreams.
Having started and run two "solo" businesses myself and having worked with other women entrepreneurs and women investment professionals as either a coach or mentor, I recognize 80% of our success is in our heads. Our mindset determines whether we succeed or fail. The "Charge Your Attitude" program helps my clients understand how their judgments and limiting beliefs are negatively impacting their performance. Through this program they identify specific saboteurs interfering with their mental fitness and learn how they are messing with their performance and relationships. Through the imbedded Positive Intelligence program they are given tools to intercept and counter their Saboteurs so they can operate from a sage perspective, resulting in a happier and more fulfilled life.
The "Get Results without the Overwhelm" program was developed with the female entrepreneur in mind. This program helps them go from lacking clarity, being stuck and wanting to give up to knowing their motivational "why", having focus, being able to get unstuck when it happens and understanding how they are likely sabotaging themselves. It also contains an accountability system so my clients move closer to their dreams each week. They become the CEOs they want to become!
The "Help Her Stay" program is targeted towards women investment professionals and their employers. Over the years, it has concerned me that women investment professionals don't make it to the top as often as men do. But research has shown diversity within the investment firm, and the investment committee enhances performance returns, reduces risk and lessens trading costs. What this means is profits can be higher by up to 3% each year for those firms who have diversity as opposed to those still clinging to the "Old Boys Club". Firms with greater diversity also have the ability to attract women professionals who are reported to be under represented in client demographics despite having more than US$500,000 worth of assets on average.
This means there is a lost opportunity here for all sides; the firms, the female investment professionals and the female clients (as well as the male clients of female professionals). And the solution may be as simple as providing more support for female investment professionals to help them stay in the industry.
In the "Help Her Stay" program (which also incorporates the "Charge Your Attitude" program), women are able to understand who or what's getting in their way and the steps to lesson the damage, why stress is causing more damage than they realize, and how to communicate better to be heard, and seen as a valued professional. They also develop strong relationships skills so as to increase team performance and overall well being at work and at home. The result is they are able to minimize their stress, enhance their performance, build a better cohesive team, gain overall wellness and greatly enrich their relationships so they do not become overwhelmed, burdened and continually spinning their wheels to a state of exhaustion and burnout.
Why is this important? They fall in love with their careers again and stay! So this provides wins for the woman investment professional, their employers and their clients! This can all lead to lower hiring costs due to lower staff turnover, higher sales, better performance and higher profits.

Do you need help elevating your mindset to thrive in your business or investment career?
If so, I'd love to offer you a free no-obligation consultation to help you get started in claiming your life back.
Taking the LEAP with you!


Founder and CEO
The LEAP Network